Highlights from Taymouth Marina
Things are a little different here at Taymouth Marina at present. Usually, we would be celebrating the start of water sports season and welcoming wild swimmers, sailors and stand up paddlers from across Scotland and beyond to enjoy the refreshing waters and the beautiful views across Loch Tay.
We're very much looking forward to being able to welcome our guests and visitors back to Taymouth Marina. We'll be playing host to your gatherings and celebrations with friends, family and loved ones once this is all over.
Until then, we're looking back on some fond memories from past guest visits. Don't forget, if you want to give yourself something to look forward to, we're currently running a flexible offer for future bookings.
G is for Georgina
When blogger Georgina visited us last October, we were blown away by the dreamy photos she took around Taymouth Marina, Loch Tay and Kenmore.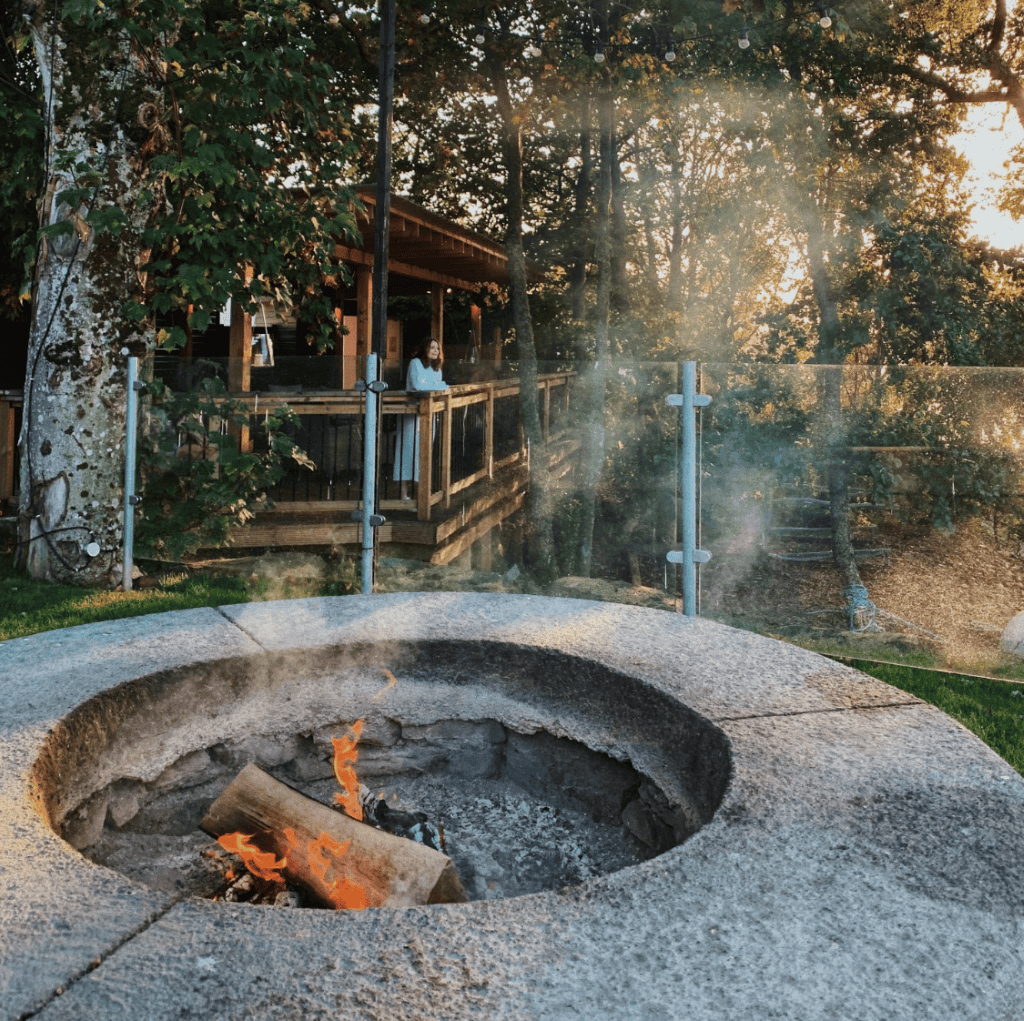 A highlight for Georgina was her visit to our natural spa. Georgina wrote: "The HydroPool is essentially heaven on earth. Toasty warm, you can chill in the pool with a glass of bubbly from the bar and lap up the view of Loch Tay.
"Taymouth Marina also has the HotBox: an enormous aspen-lined sauna with panoramic views of the loch. The crackling fire pit scents the air with woodsmoke. And if you're feeling hardy and fancy a spot of wild swimming, there's even a slide right into the loch itself!"
Read more about Georgina's visit on her blog.
Migrating Miss
Sonja of Migrating Miss came to stay with her wee baby and her partner. As well as soaking up the fun at Taymouth Marina, they ventured around Kenmore to enjoy all the things you can do near Loch Tay.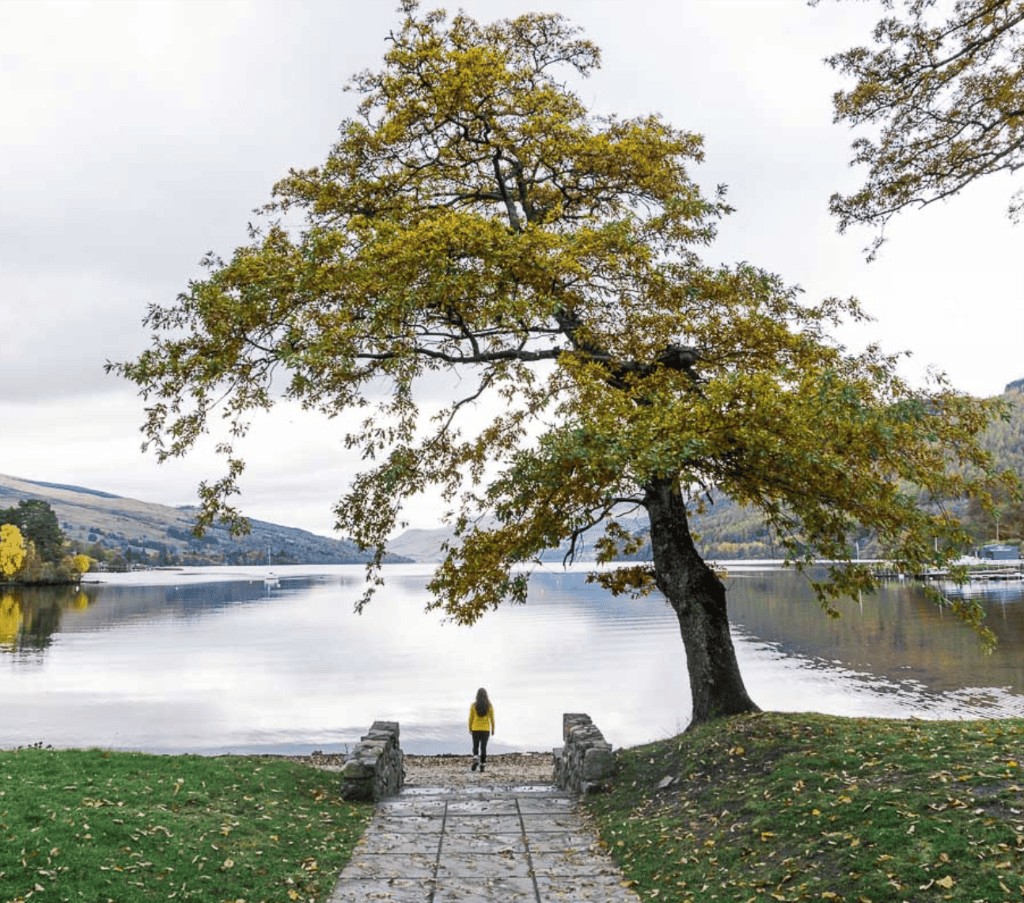 For Sonja, the highlight was having her very own hot tub, which she and husband Phil could enjoy from the privacy of their own apartment, with Baby B close by:
"I mentioned it already but the absolute best thing is having a hot tub literally on your doorstep. It's partly sheltered by the balcony above and partly out in the open. I love soaking in a hot tub in the rain so it was perfect for me.
"Being able to use it whenever you like is fantastic and I envied those I read about in the guest book who had clear nights or even snow! Robes and slippers are also provided which is a lovely touch."
Find out more about Sonja's visit here.
Adventures Around Scotland
Susanne is known for her incredible outdoor adventures around Scotland, so we were very happy that she has able to visit us at Loch Tay, a true Perthshire gem.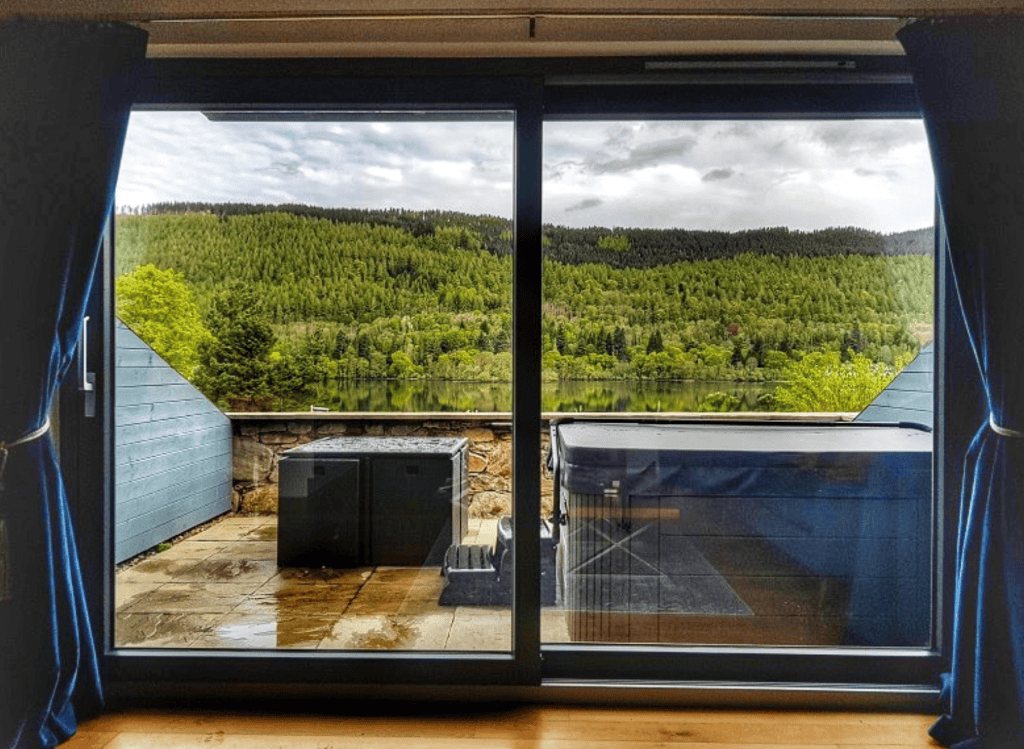 Susanne enjoyed taking part in the watersports on offer at Taymouth Marina:
"I couldn't visit without taking advantage of the choice of watersports on offer and opted for the 1 hour Open Canadian Canoe Hire which gave me ample time to paddle by The Scottish Crannog Centre, down to Kenmore Beach, around the little island and head back a bit further up Loch Tay.
"I loved getting a different perspective of the scenery."
Check out Susanne's review on her blog.
What are you most looking forward to trying at Taymouth Marina when you are next able to visit? Whether it's enjoying delicious food and drink from the Ferrryman's Inn, gorgeous walks around Kenmore, comfortable accommodation, adventures on the water or a relaxing spa session, we can't wait to welcome you back!
If you've previously stayed with us and would like to lift our spirits, give us a review on Tripadvisor, or leave us a review on Facebook or Instagram.