Indulge in our beautiful Wild Wellness Loch Side Spa which can be booked for private sessions or mixed groups.
This 2 hour invigorating and relaxing experience includes full use of our Outdoor HotPool, HotBox Sauna, Steam Room, Jetty, Loch Tay Slide and relaxing outdoor terrace all surrounded by magnificent views.
Fresh towels, selection of fresh fruit, delicacies, fruit-infused water, are also included.
Food and beverage menu are available and provided by your own personal waiter.
Slippers and robes are also available at reception for a surcharge.
Our Outdoor HotBox Spa, Watersports, Marina Berthing and our Gastro-Bar The Ferryman's Inn can all be booked ​separately.
Advance 12 hr booking is essential for mixed group sessions and exclusive hire, subject to availability. The spa is a no smoking area and children under 12 are unfortunately unable to use the spa facilities.
We kindly ask all our guests to wear appropriate swimwear. The use of slide, jetty and access to the loch is weather dependant and up to the discretion of the HotBox staff to ensure the health, safety and wellbeing of our guests and staff alike.
Session times from October 2021:

9:00 am – 12:00 pm – To be confirmed.
12:30 pm – 2:30pm – Mixed groups of up to 15 people £25pp
3:00pm – 5:00pm – Mixed groups of up to 15 people £25pp
5:30pm – 7:30pm – Exclusive private evening session £300
Take advantage of our HOTBOX exclusive winter offer available Monday-Thursday £200 instead off £300 for a beautiful private session.
In uncertain times, we all need peace of mind so we will not charge you for changing your booking if you are no longer able to visit or if Government guidelines change. All we ask is that you give us at least 72 hours' notice by contacting us directly.
Our Spa is sanitised thoroughly before and after each session.
Bathing suits are mandatory. Sandals and water bottles recommended.
A cleansing shower before and after your experience is required.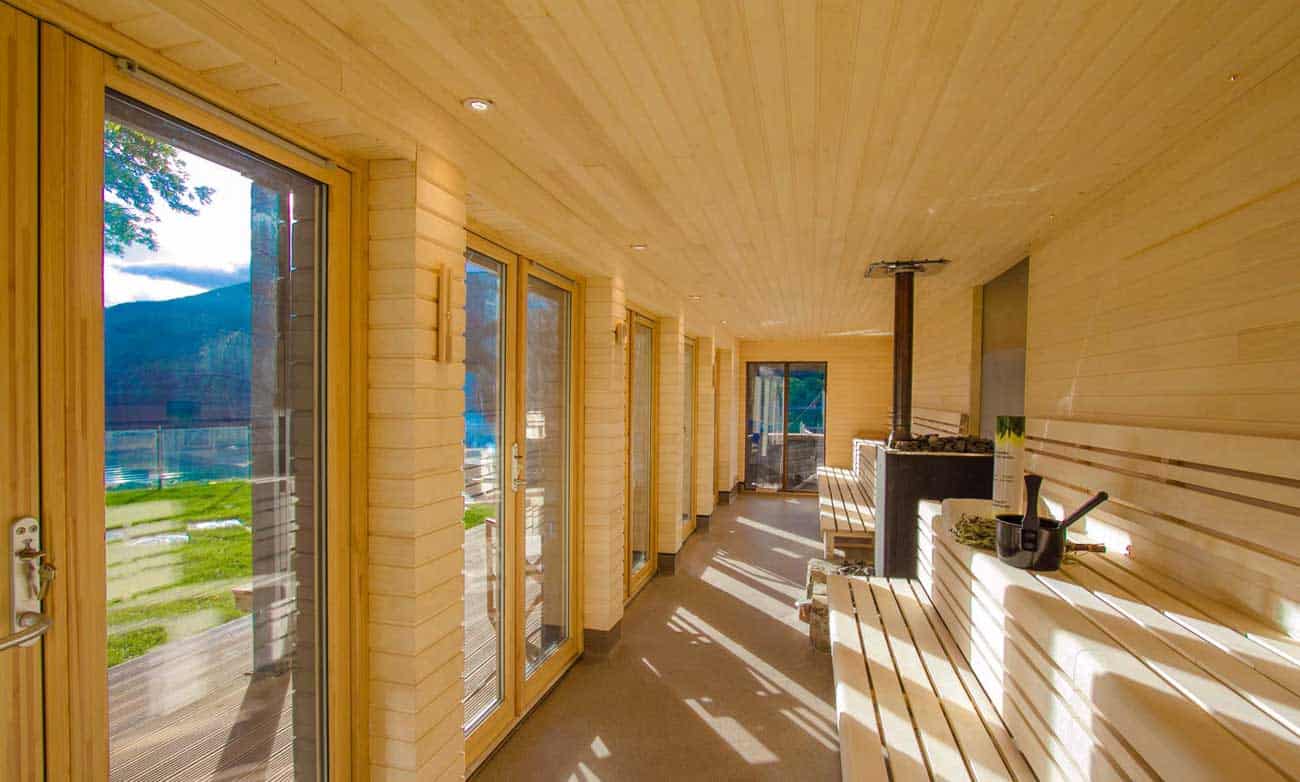 THE HOT BOX
Fired by a giant crackling wood burner, lined in aspen and with panoramic windows stretching 40′ along its length, the Hot Box is the perfect place to relax whilst you take in the magnificent views across the Loch & hill ground beyond.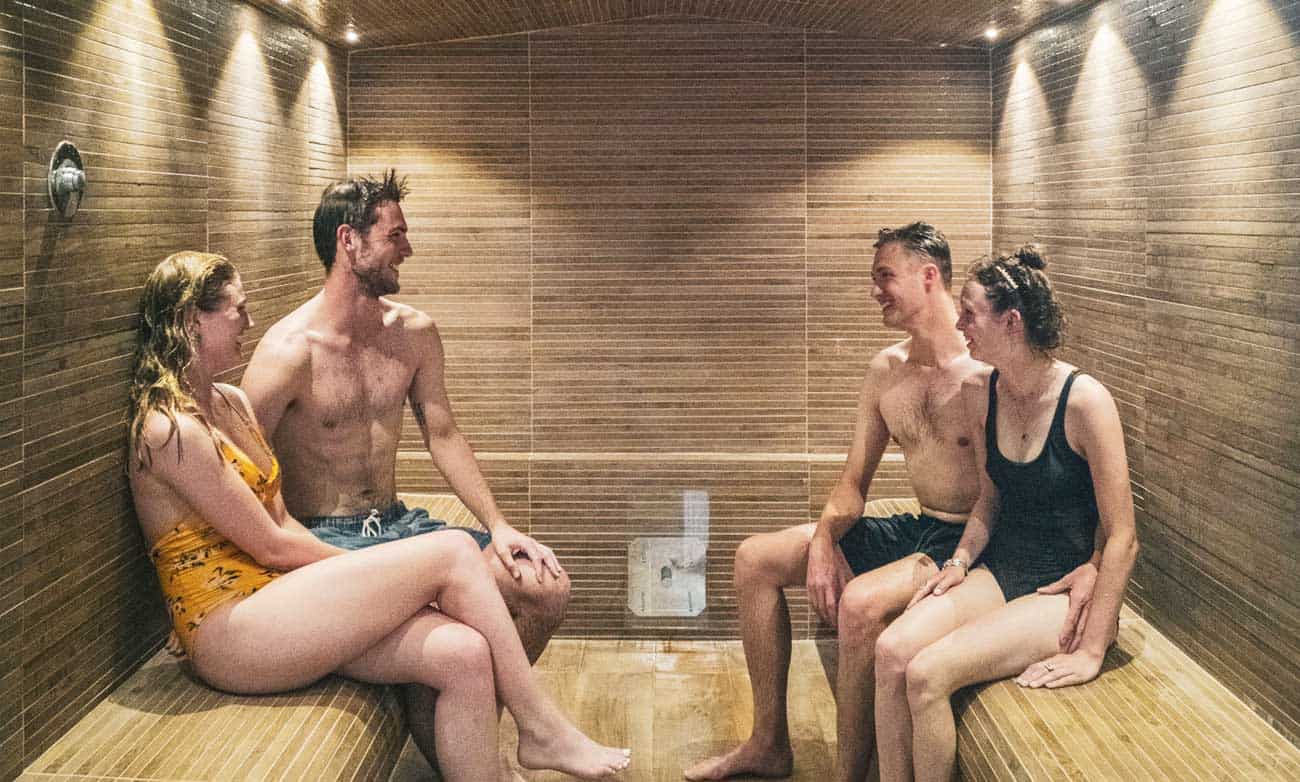 THE STEAM ROOM
Ease tired minds and bodies in our steam room and feel the stresses and strains of the day melt away.
OUTDOOR HOT POOL
Nestled on our loch-side terrace, the giant outdoor hot pool is a great way to slow down while taking in the views. Why not enjoy a glass of beer or bubbly served to you pool-side.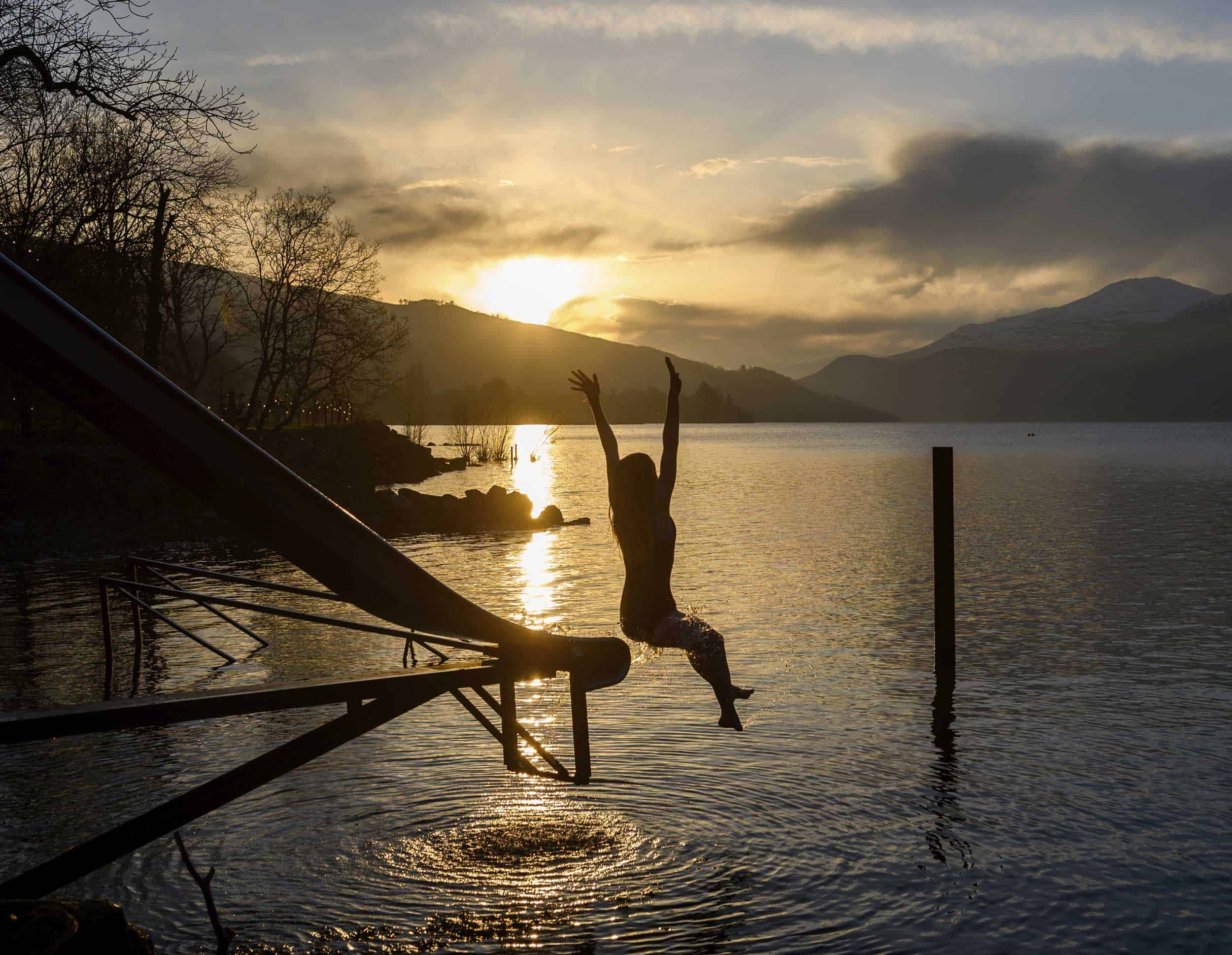 Loch Tay Plunge Pool
Slide into the icy waters of Loch Tay – immersive, stimulating and exhilarating!
Keep your mind healthy and your body warm