Indulge in Wild Wellness at our beautiful Outdoor 'HotBox Spa', which in-line with COVID Guidance is available on an exclusive basis.
This 2 ½ hour uniquely invigorating and relaxing experience includes full use of our Outdoor HotPool, HotBox Sauna, Steam Room, Jetty, Loch Tay Slide and relaxing outdoor terrace all surrounded by magnificent views. Fresh towels, fruit-infused water and waiter service are also included.
Following the latest COVID-19 guidelines this offer is now available for an exclusive group session for up to eight people from three households and is currently available until the end of August 2021 for £250.
Book Now…
The spa is a no smoking area and children under 12 are unfortunately unable to use the spa facilities. This is subject to COVID-19 screening and subject to avaliablity.
Session times:

9:00 am – 11:30 am

 

12:00 pm – 2:30pm
3:00pm – 5:30pm
6:00pm – 8:30pm
In uncertain times, we all need peace of mind so we will not charge you for changing your booking if you are no longer able to visit or if Government guidelines change.  All we ask is that you give us at least 48 hours' notice.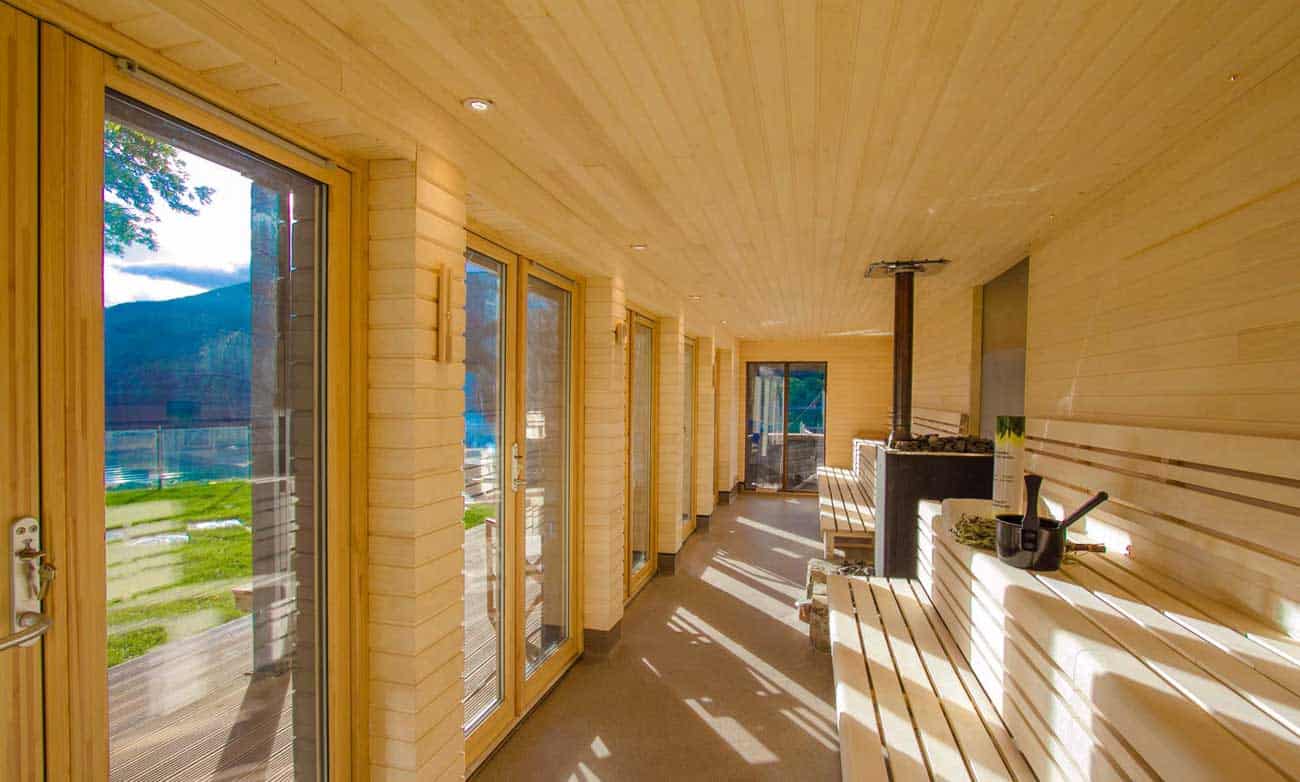 THE HOT BOX
Fired by a giant crackling wood burner, lined in aspen and with panoramic windows stretching 40′ along its length, the Hot Box is the perfect place to relax whilst you take in the magnificent views across the Loch & hill ground beyond.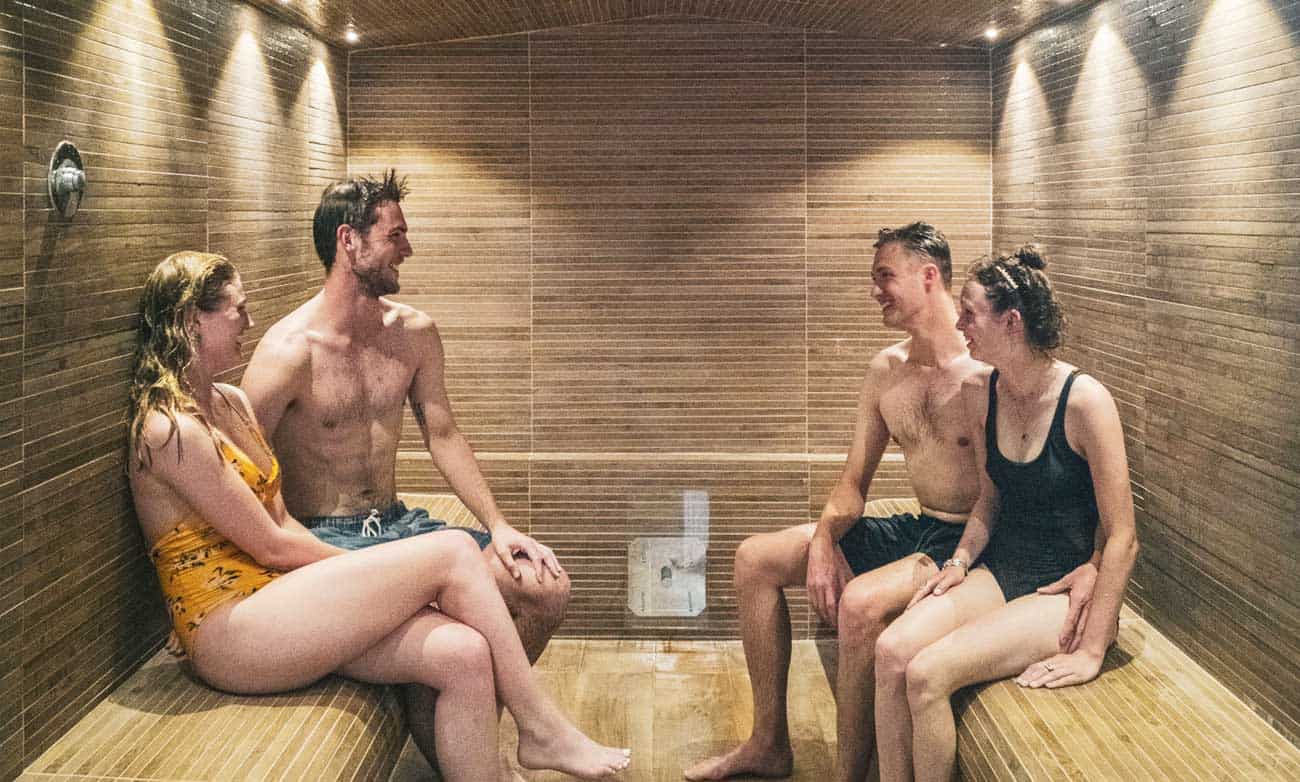 THE STEAM ROOM
Ease tired minds and bodies in our steam room and feel the stresses and strains of the day melt away.
OUTDOOR HOT POOL
Nestled on our loch-side terrace, the giant outdoor hot pool is a great way to slow down while taking in the views. Why not enjoy a glass of beer or bubbly served to you pool-side.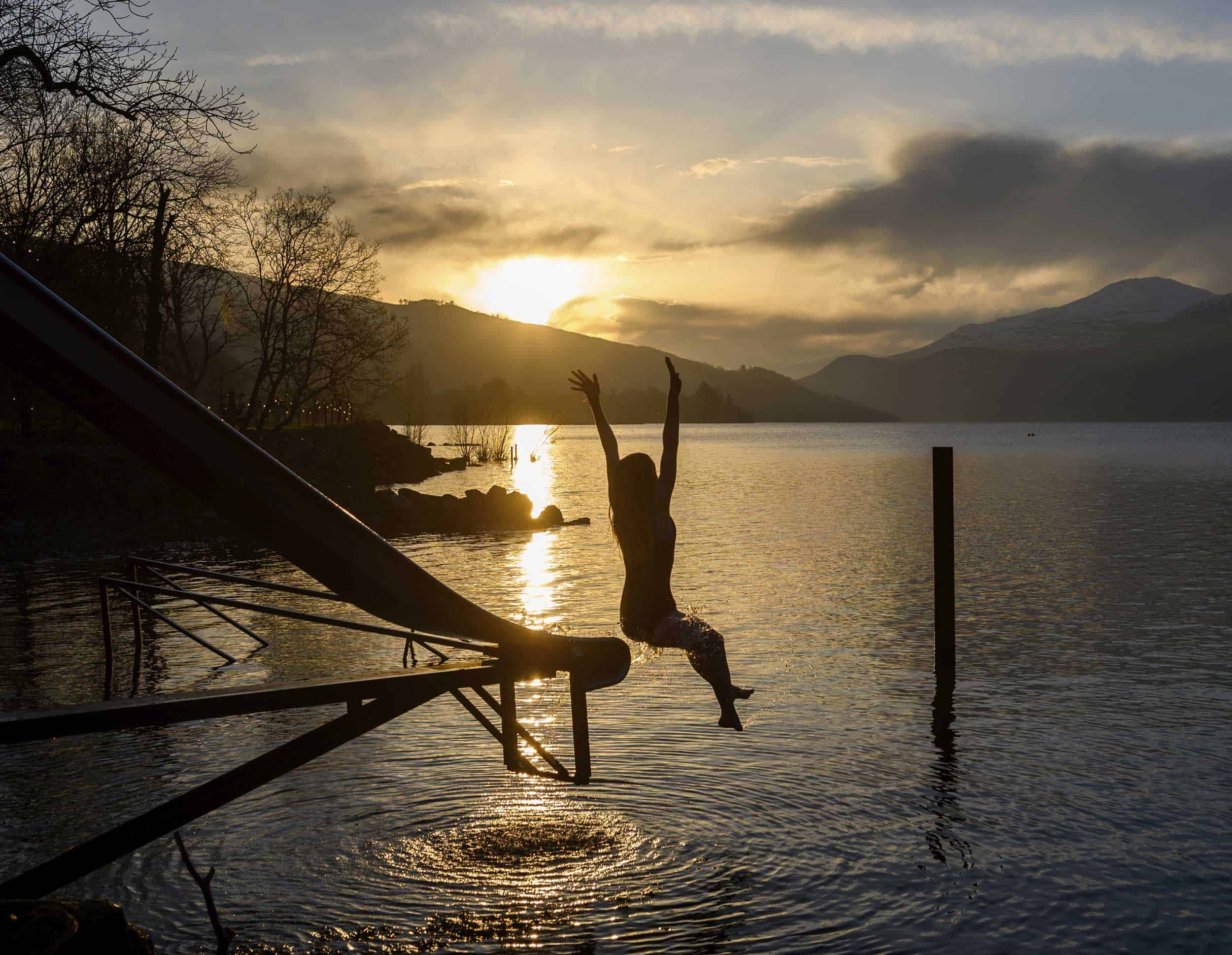 Loch Tay Plunge Pool
Slide into the icy waters of Loch Tay – immersive, stimulating and exhilarating!
Forms completed prior to arrival is required.
A thermal check is taken.
Our Spa is sanitised thoroughly before and after each session.
Bathing suits are mandatory. Sandals and water bottles recommended.
A cleansing shower before and after your experience is required.
Keep your mind healthy and your body warm