How to plan an active October holiday in Perthshire
Following months of restrictive lockdown, there's no doubt that families will be looking for ways they can maximise their quality time together for the remainder of 2020.
Many will be looking forward to the October holidays with the possibility of more relaxed measures in place, meaning that a staycation could be on the cards for families across the UK.
In this blog, we've listed some tips on how you can make the most of your family time by planning an active October holiday in Perthshire – including by staying at the idyllic Taymouth Marina, which offers up so many opportunities for adventure.
Wonderful walks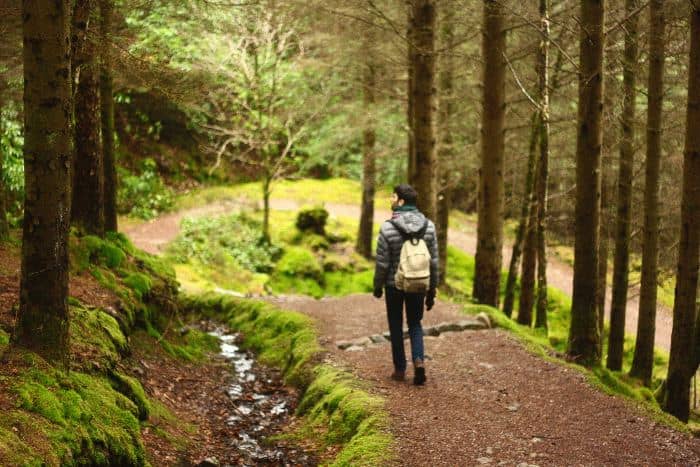 Scotland is famed for its beautifully rugged countryside, and with so many green spaces to explore it's easy to get out and get walking!
Walking provides a whole host of benefits to mind and body, including prompting the release of mood-boosting endorphins, improving circulation, and strengthening your muscles.
Walkhighlands is a great resource for walks throughout Scotland, whatever your skill level! If you need some more inspiration, take a look at one of our favourite walks in the Perthshire area here. There are many stunning walks close to Taymouth Marina so you'll be spoiled for choice if you stay with us – they look especially gorgeous with a blanket of orange and red leaves in October!
Embrace nature
Lockdown sparked a new-found appreciation for the natural world across the nation. Providing refuge from the hustle and bustle of everyday life, embracing nature on your October holiday in Perthshire opens up so many opportunities for family activities.
Perthshire Wildlife operates guided tours across Perthshire's 'Big Tree Country', with the chance to spot beavers, red squirrels, osprey and deer.
Highland Safaris offer the thrilling experience of exploring the Scottish mountainside off-road! Be inspired by the breath-taking scenery and get nose-to-nose with iconic red deer at their Red Deer Centre too.
Interesting activities
Stave off boredom on rainy October days by taking the family out for some amazing activities that can be enjoyed whatever the weather.
Scotland is steeped in history and culture, and you can truly take a step back in time at the Scottish Crannog Centre. This reconstruction of an Iron-Age loch dwelling offers a fascinating glimpse into Scotland's ancient history, and there are lots of fun activities for the kids to get stuck into.
History doesn't have to be dull – a day out at a Scottish castle will intrigue the whole family! One of the most striking is Blair Castle near Pitlochry, which has a turbulent history stretching back over 700 years.
Of course, there is always your own private hot tub to welcome you back to Taymouth Marina after a day of adventuring. Plus, you can enjoy a delicious meal at the on-site Ferryman's Inn, where you can tuck into tasty pizza or a sizzling raclette platter.
If you would like to arrange an October holiday in Perthshire at Taymouth Marina, you can view our accommodation and book online here or contact us.